Mega Blood Drive for the Passover in VA
Along the eastern seaboard, the World Mission Society Church of God kicked-off its 2018 Mega Blood Drive in a big way. Twelve different Church of God locations moved as one unit, tackling the issue of blood shortages while raising awareness about the New Covenant Passover.
The Church of God in Newport News, Virginia was not a shy participant in the 2018 Mega Blood Drive. The members prepared well in advance, inviting their neighbors, friends, family, and co-workers to partake in this great cause. Extensive preparations of inviting guests and making sure each donor was in good standing to donate was essential to the success of the blood drive. Through these efforts, the Church of God hopes to support more local hospitals and trauma centers who frequently experience blood shortages. Through one person's donation, which is one pint of blood, up to three lives can be saved!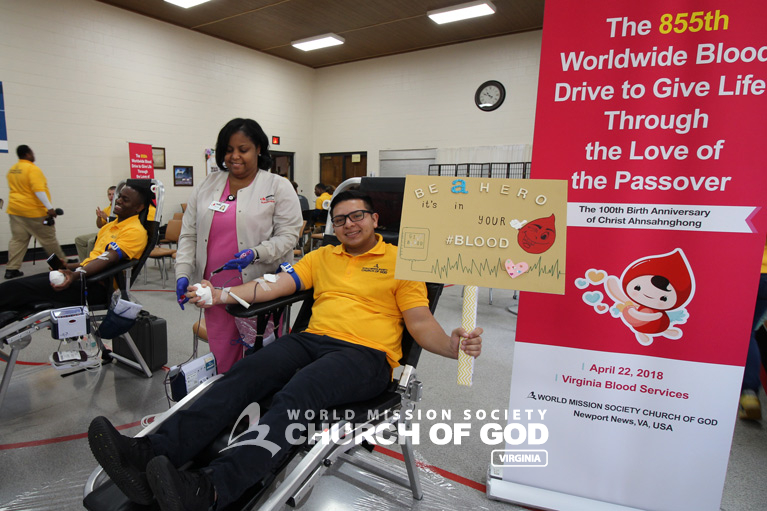 Summary and Results
During the course of the blood drive, guests walked by and read a series of panels displayed outside the blood donation stations. The panels featured the good deeds performed through the Church of God's volunteer service activities along the East Coast. In conclusion, 43 pints of blood were collected, which is expected to save about 129 lives!
Mayor Price Donated!
Mayor McKinley L. Price of Newport News also supported the cause by attending the blood drive. As a token of appreciation for the volunteer effort, the mayor promised to award the church with a proclamation from the city.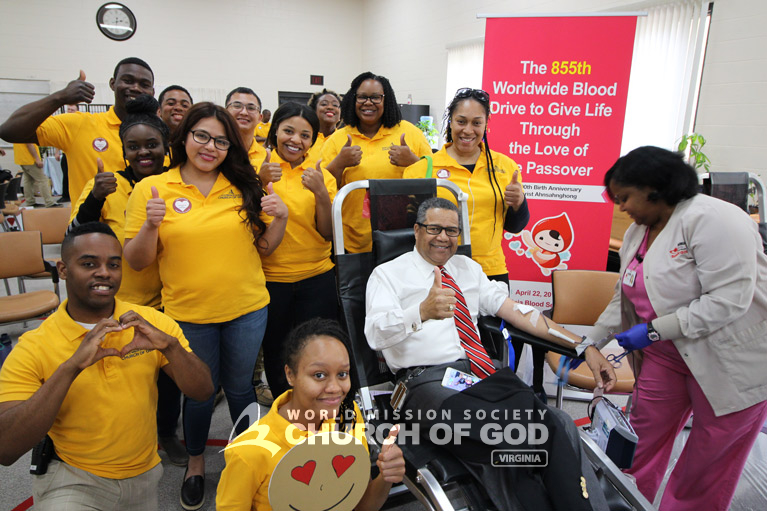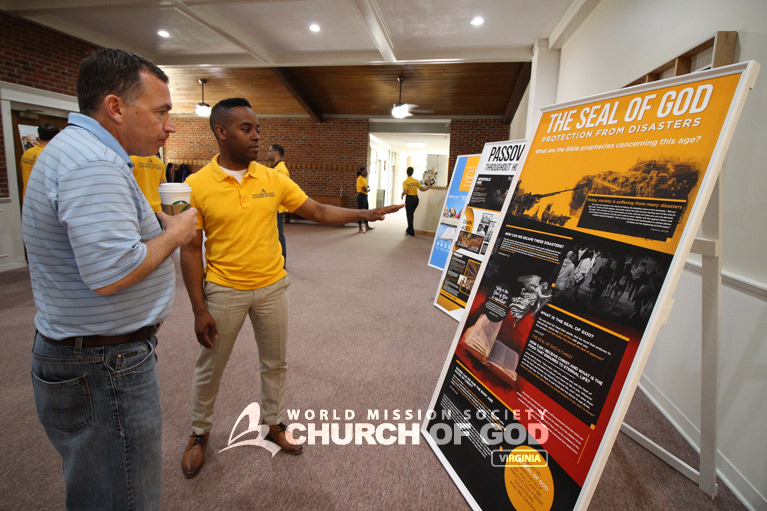 The Passover
As previously mentioned, the Mega Blood Drive was also in effort to raise awareness about the New Covenant Passover. The Passover is an annual feast of God. Just as donating blood can save lives physically, the blood of Christ contained in the Passover saves our souls.
Get Involved
The Church of God organizes and carries out blood drives every year. For more information about future blood drives or to learn about the Passover, please contact us.