ASEZ students from Old Dominion University in Norfolk cleaned up Melrose Parkway on Sunday, December 4. Volunteers partnered with Councilwoman Andria McClellan and Councilwoman Danica Royster, who's also an ODU alumna.
Making the Sustainable Development Goals a Reality
ASEZ aims to make the Sustainable Development Goals a reality. Hosting cleanups in the area is a way to raise awareness and enlighten others. So, the goal of this cleanup was to take a step forward to achieve the SDGs. According to the UN, the time we have to avoid a "climate catastrophe" is becoming shorter. The number of natural disasters will only increase, displacing millions of people. The global temperature continues to rise, causing more extreme weather. Collecting debris in the neighborhood can help reduce pollution and lead to a healthier environment. If we can also strengthen our relationships with influential leaders in our communities, others can get involved and help make a difference.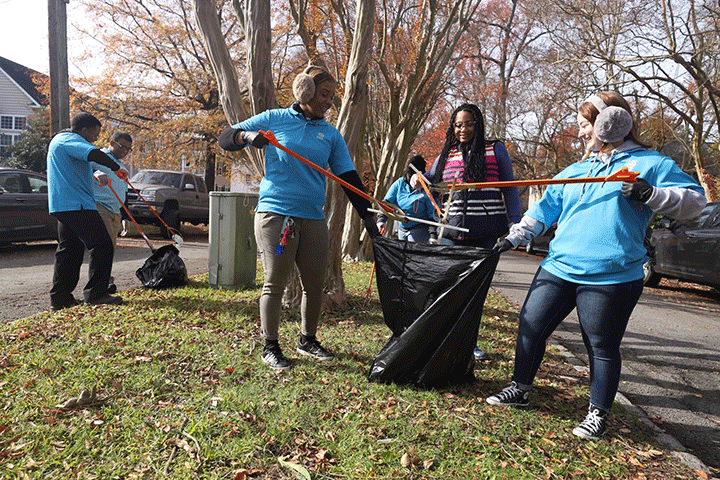 Sustainable Development for Safer Neighborhoods
Many ODU students live on Melrose Parkway right outside of campus. It was important to students that their peers have a safe and clean area to go home to. ASEZ member Kobe Mitchell commented, "Everybody wants to have a safe place to live and to study. We don't want to come to school where you have to worry about the danger of walking outside just to want to learn. Through this cleanup effort, we can come to a place where it's safe and can actually focus on the good things in the end."
ASEZ students cleaned up 0.37 miles of the parkway. They picked up litter and raked leaves in the area. After seeing the student volunteers, a resident commented, "To see a number of students out here picking up trash is hugely encouraging and may have other effects like deterring crime when the neighborhood looks decent."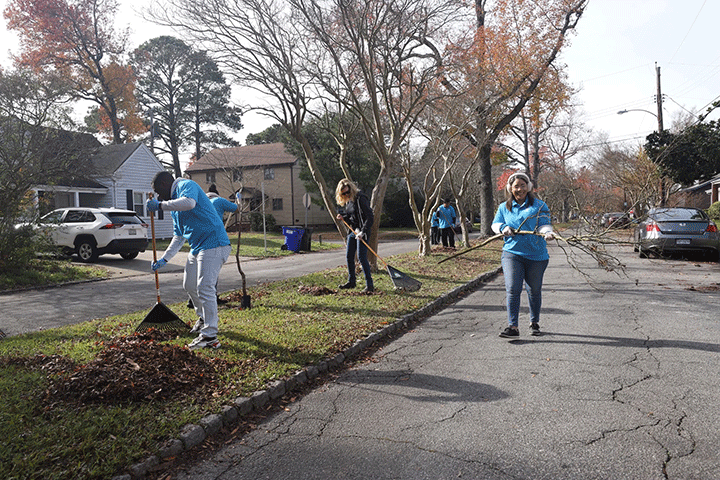 Councilwoman McClellan shared, "Litter is an issue I hear about all the time from my constituents. People often complain that nobody does anything about it. But the fact we are here doing this on a Sunday morning is so inspiring and warms my heart and makes me feel good about the future of our world."
ASEZ students at ODU and worldwide continue to carry out environmental protection activities to do their part for the environment. The hope is to inspire others to get involved so that we can work together to make the world more sustainable.
Contact us to learn more about how you can get involved! Check out this video from 13newsnow.com to see ASEZ volunteers in action!