On April 19, 2023, ASEZ held a campus crime prevention forum at Old Dominion University. Attending the event were ASEZ volunteers, students and guest speakers. In total, 4 MOUs were signed by the attending leaders, showing their continued support for ASEZ.
The event started with the introduction of ASEZ and the Reduce Crime Together Campaign. The hosts spoke about the "broken window theory," which shows that visible signs of crime increase the likelihood of more crime. However, by eliminating visible signs of crime, the likelihood of continued crime will decrease. For this reason, ASEZ is carrying out the Reduce Crime Together campaign by cleaning campuses and their surrounding communities.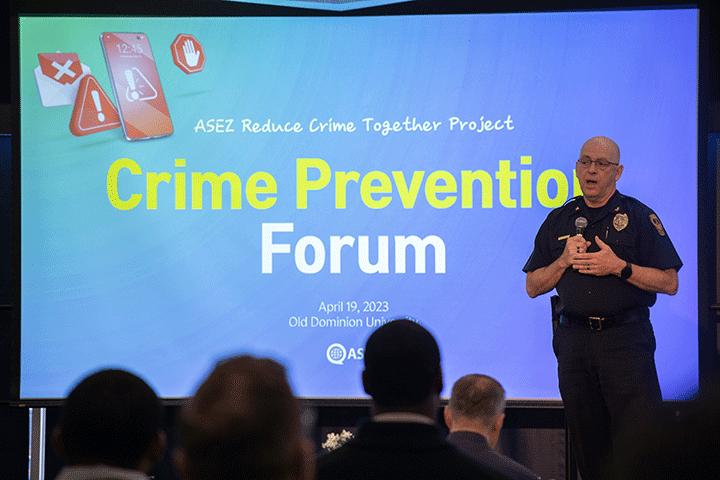 Leaders Discuss the Future of Crime Prevention
Attending the discussion about crime prevention were Delegate Jackie Hope Glass and Delegate Angelia Williams Graces of the Virginia House of Delegates, ODU Chief of Police Garrett Shelton and Paul Leccese, an instructor for ODU.
First, Delegate Jackie Hope Glass spoke about her vision for crime prevention, starting with small community efforts. She stated, "What I hope for the outcome of this forum is a lot of 'go dos.' I think that it's important that we not only leave here with a robust conversation, but understanding of the little things we can do in our own backyards. Sometimes we walk into these conversations thinking we're going to just shift the world. What I hope this conversation does is ground us and help us to have the tools to change our corner of the world."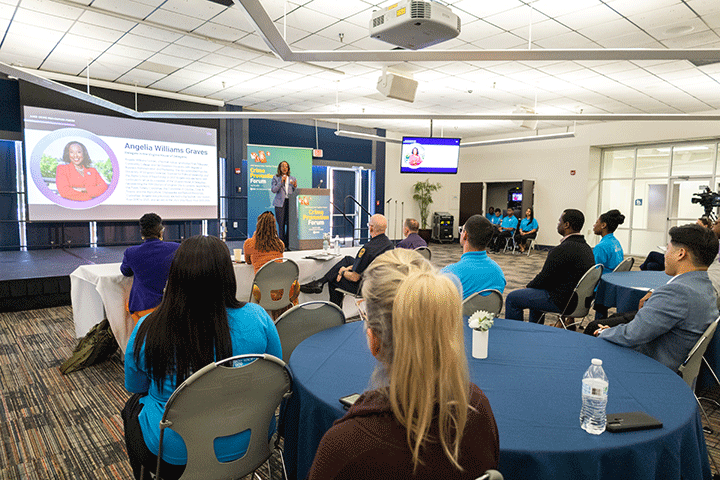 Then, Chief of Police Garrett Shelton spoke about the impact ASEZ volunteers have on their communities. He expressed, "Volunteering is one of the greatest things that you can do. It takes a special person to be a volunteer. ASEZ looks at how we can make our environment better, how we can engage with other young adults and how we can engage in our community. I would say continue to reach for your goals and hopefully you can make a brighter future for everyone."
To end the forum, everyone took a video cheering, "The future starts here! The future starts with you! ASEZ ASEZ ASEZ!" All guests attending were thankful for the forum. One student stated: "I felt very happy to be here, I felt like I needed to be here. This was a very good thing to do here at the campus." ASEZ volunteer Kobe Mitchell also mentioned, "This was a wonderful and impactful event that will allow ASEZ, students, and the community to come together."
To view more ASEZ volunteer events in Virginia, please click here.